Skills to build a new life
Thinking about moving to South Australia from interstate or overseas? Want to know if you can use your skills to build a life here?
Find out how your current skills measure up and what you can do to upskill or retrain for the South Australian job market.

There are jobs in South Australia
By 2032, South Australia will need over 190,000 jobs filled by people with in-demand skills.
That's a lot of jobs available and a lot of skills needed.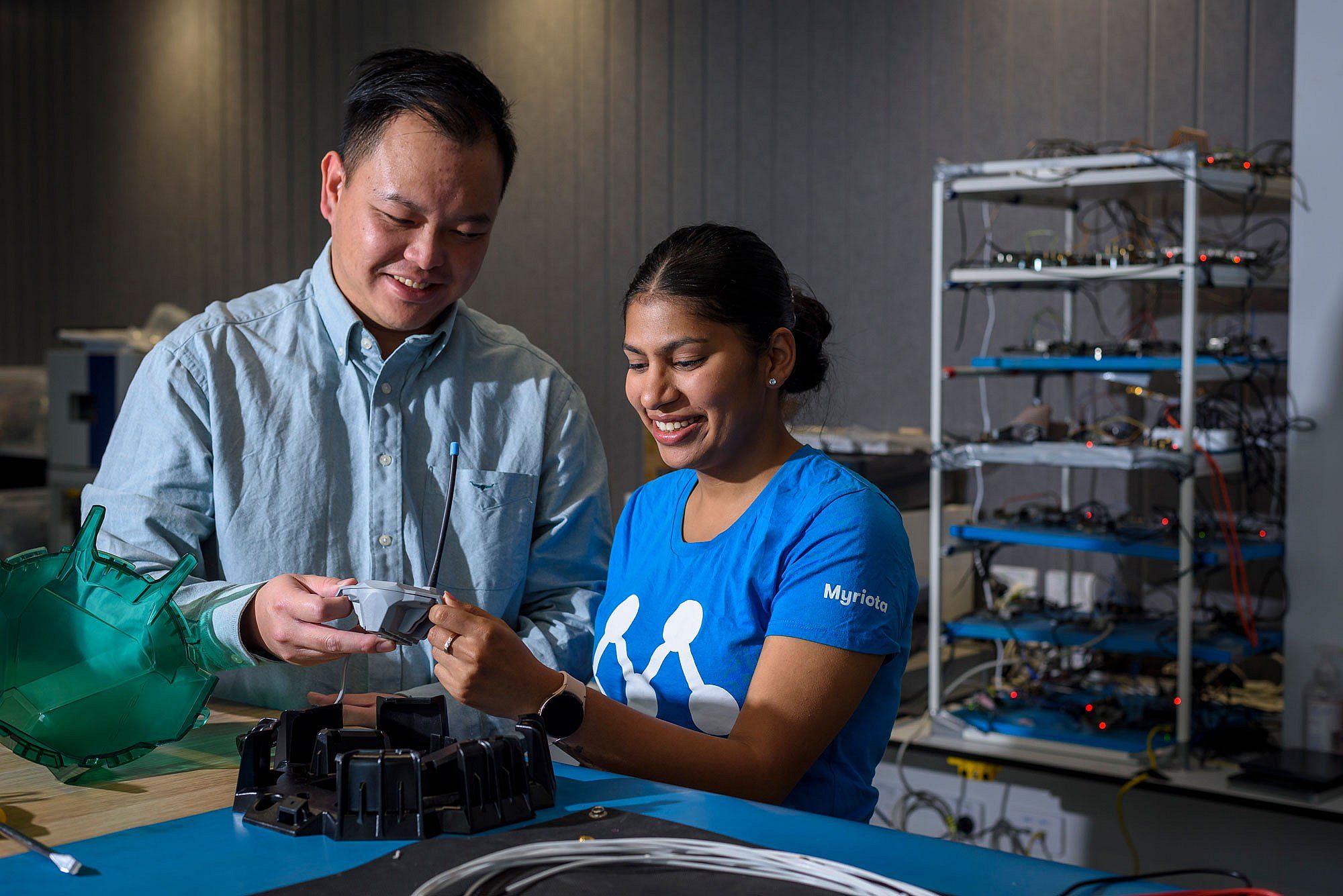 Moving from interstate?
Interstate qualifications and skills
If you'd like to train in South Australia and have existing skills, knowledge, or experience from interstate, you can apply to have them recognised with a Credit Transfer and/or Recognition of Prior Learning.
If approved, you'll receive credit towards your South Australian qualification, saving you time and money.
Moving from overseas?
Skills in demand
South Australia needs skilled workers - and you're welcome here!
The Government's Skilled and Business Migration program will help get you set up here. Take a look at the Skilled Occupation List to see the broad range of careers with the skills that are in high demand here.
Move to South Australia and experience a safe, welcoming and family-friendly lifestyle.

As an international migrant
Access training at reduced (or no) cost
Some visas enable you to access subsidised training — which is training that's partly paid for by the South Australian and/or Australian Government. There are also options to access certain VET courses with no fees, known as Fee Free TAFE and vocational education.
Get existing skills recognised
If you're a skilled migrant who wants overseas trade qualifications recognised in South Australia, Skilled & Business Migration can help.
Find out about the Skilled Migrant Trade Recognition Pathway. This can provide access to funded compulsory skills gap training to help you get a full workers licence.
Transfer your overseas skills
The following steps are usually required to transfer overseas skills.
Submit an Expression of Interest
You'll submit an Expression of Interest (EOI) through the Australian Government's SkillSelect portal outlining your skills, qualifications, work experience, and other relevant details.
Apply for state nomination if eligible
If your EOI is successful, you may receive an invitation to apply for state nomination. Choose the nomination stream that best fits the skills you'll bring to South Australia — there are six streams.

Apply for a visa
Apply for a visa and select which subclass applies. Make sure you check check the Department of Home Affairs' website first to find out which one is the best fit for you.

Undergo mandatory health and character checks
Make travel arrangements
If your visa application is successful, you'll receive a visa grant notification. Once you've obtained your visa, you can make travel arrangements to South Australia and prepare for your move.

Classed as a Skilled Migrant?
Find additional support here:
Want to develop your English skills?
Keen to improve English as a second language (ESL)?
Strengthen your English skills to help with your studies, your employment and your travel as well as for for specific English language tests such as IELTS and PTE.
Courses are available if you're on a student visa, tourist visa, working holiday visa or temporary visa.